Latvian School Youth Song and Dance Celebration is the largest cultural and art event for youth nationwide. Already happening since 1960, once every four years thousands of children are coming together to sing and dance and express themselves as the new generation. This event is one of those where parents have participated and now proudly prepare their kids to participate nowadays as well.
Application is merging together goal to be useful for participants, their parents, and visitors. Offering insights for upcoming events and providing all people with directions and crucial information to navigate the wide variety of offered events.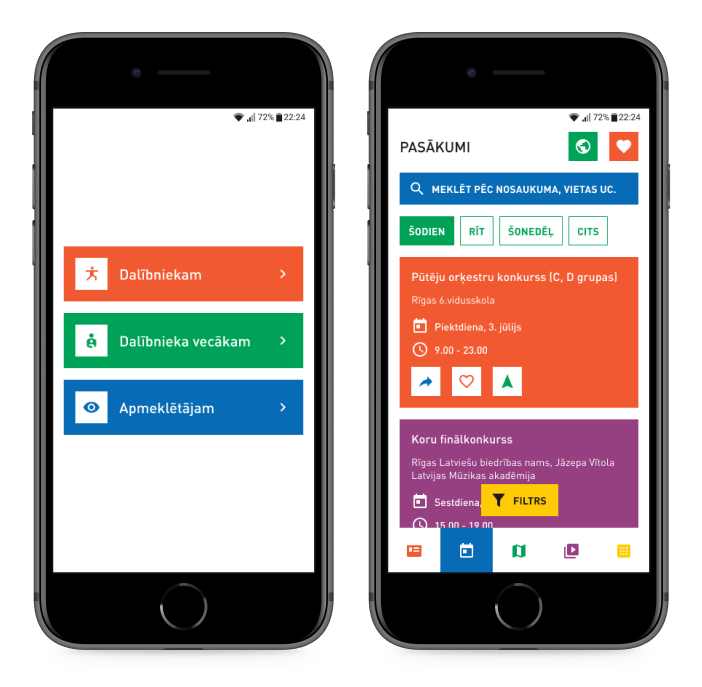 The application primarily focuses on the younger generation using a celebration color palette and brings it together with known application patterns. One of the major complaints in previous years was finding the right places and addresses for different venues. As many come to visit the capital city where most of the celebration is happening, for many its the first time visiting the city and it brings lots of challenges.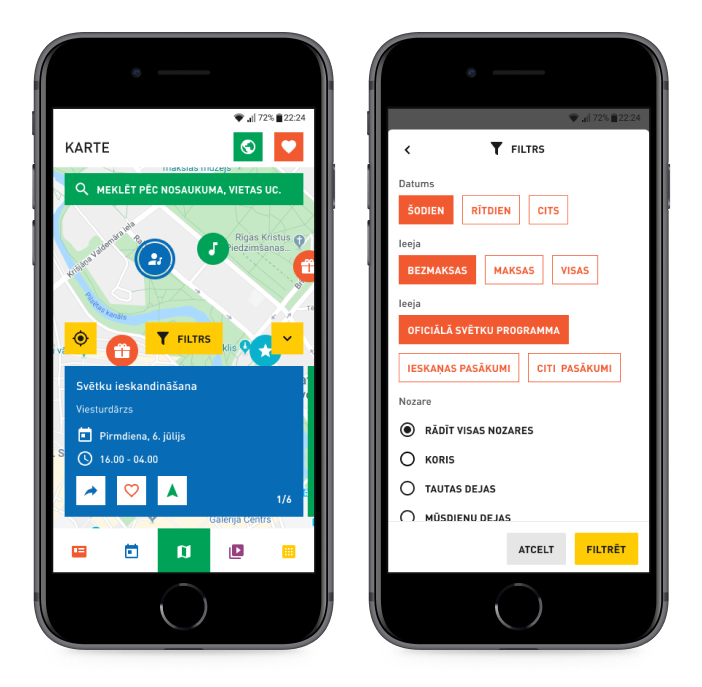 Offering time for busses that bring people to different venues, preparation info for parents so they know how to dress their kids, global info system so organizers can reach everyone, and giving the right contact info for each of the users were the major challenges as that should go unnoticed in major scale while using the application. On top of that, the application had to bring in links to live streams to engage with every participant.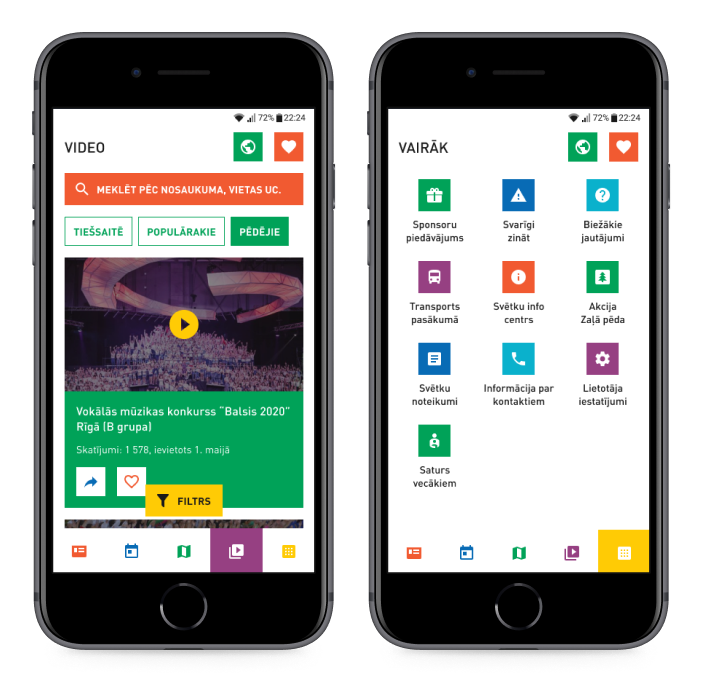 After working on initial designs, those were brought in front of several participants of celebration and their parents to validate any major flaws in usability and bring more clarity.