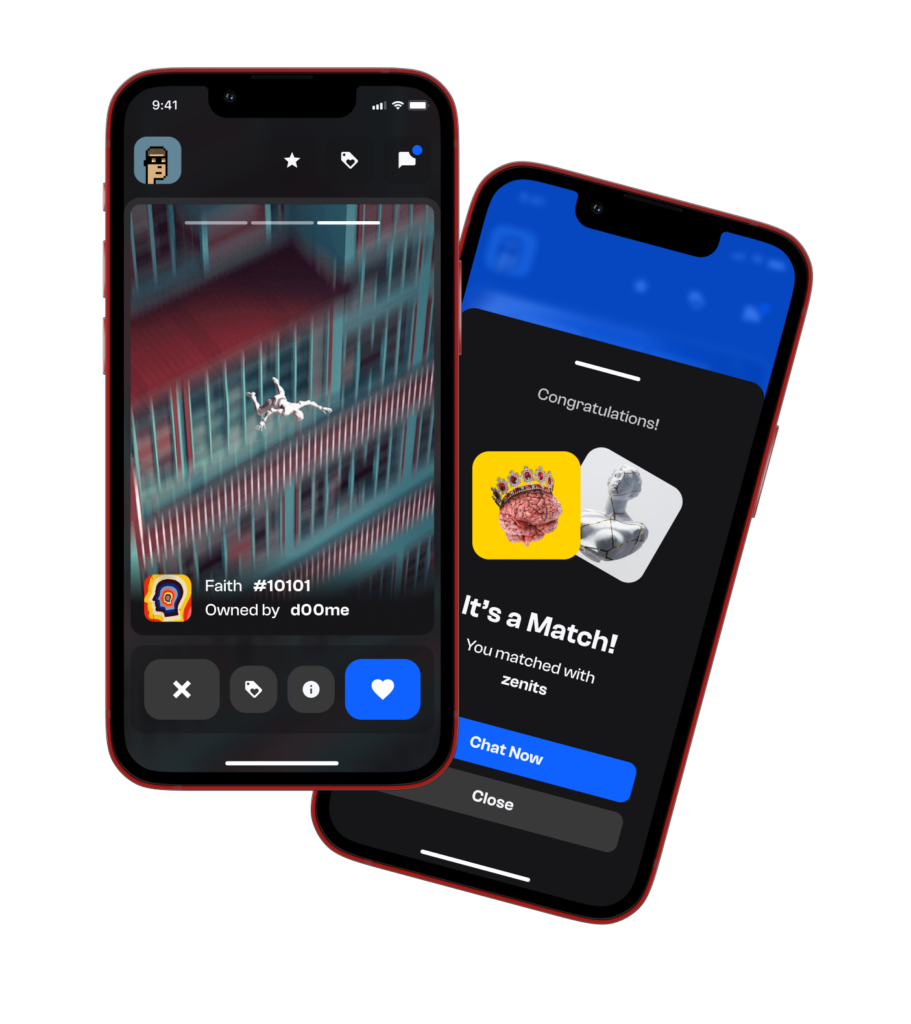 Swipe is a swiping application that allows users to meet others based on their NTFs. Users can join using their wallets and choose from their NTFs collections to represent them.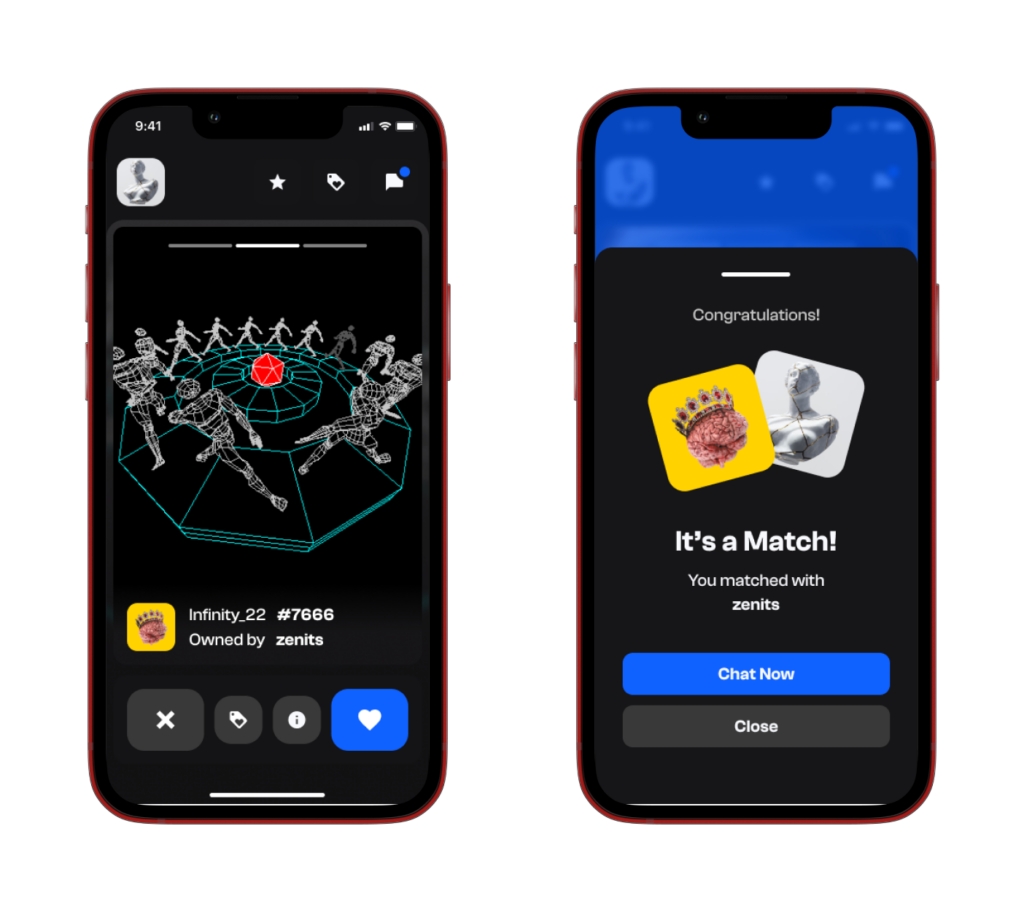 The main screen lets explore other user-profiles and their NFTs. If a user decides to continue communication with others, then swiping right from both users leads to open chat.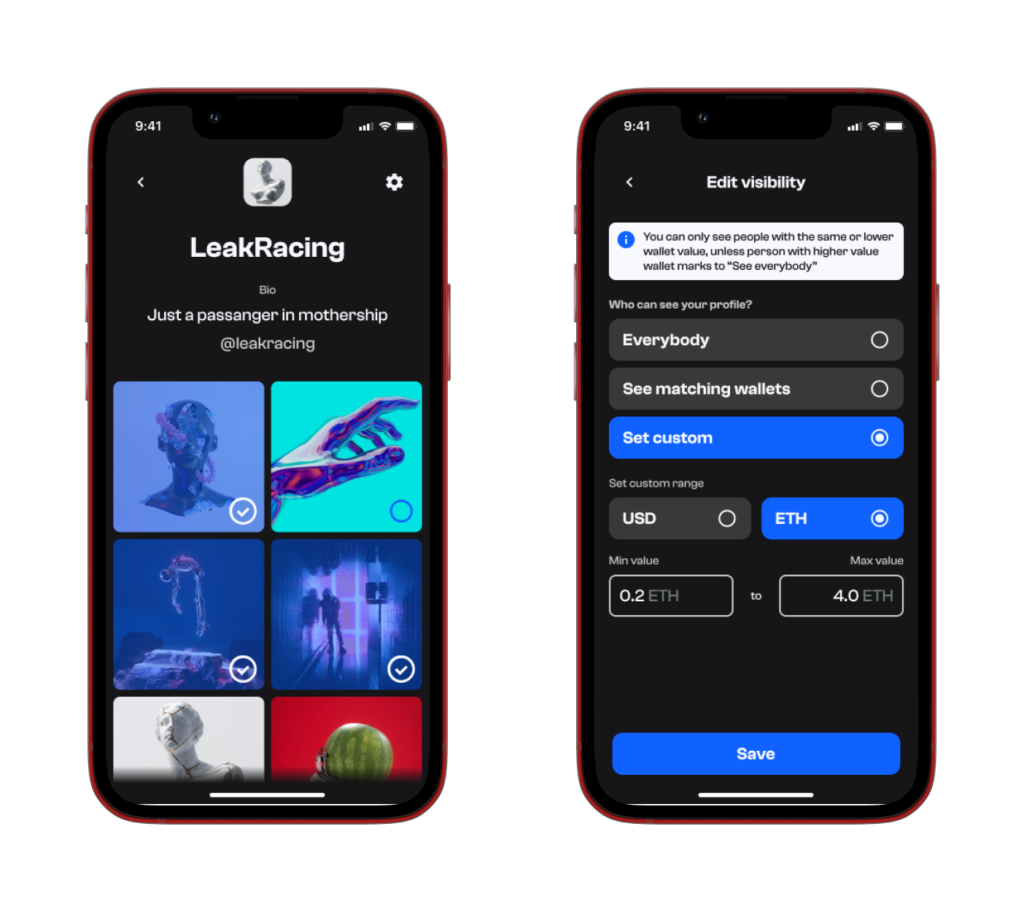 Simple user settings, where to choose NFTs for display, and the possibility of changing visibility options to restrict the feed on based filter criteria.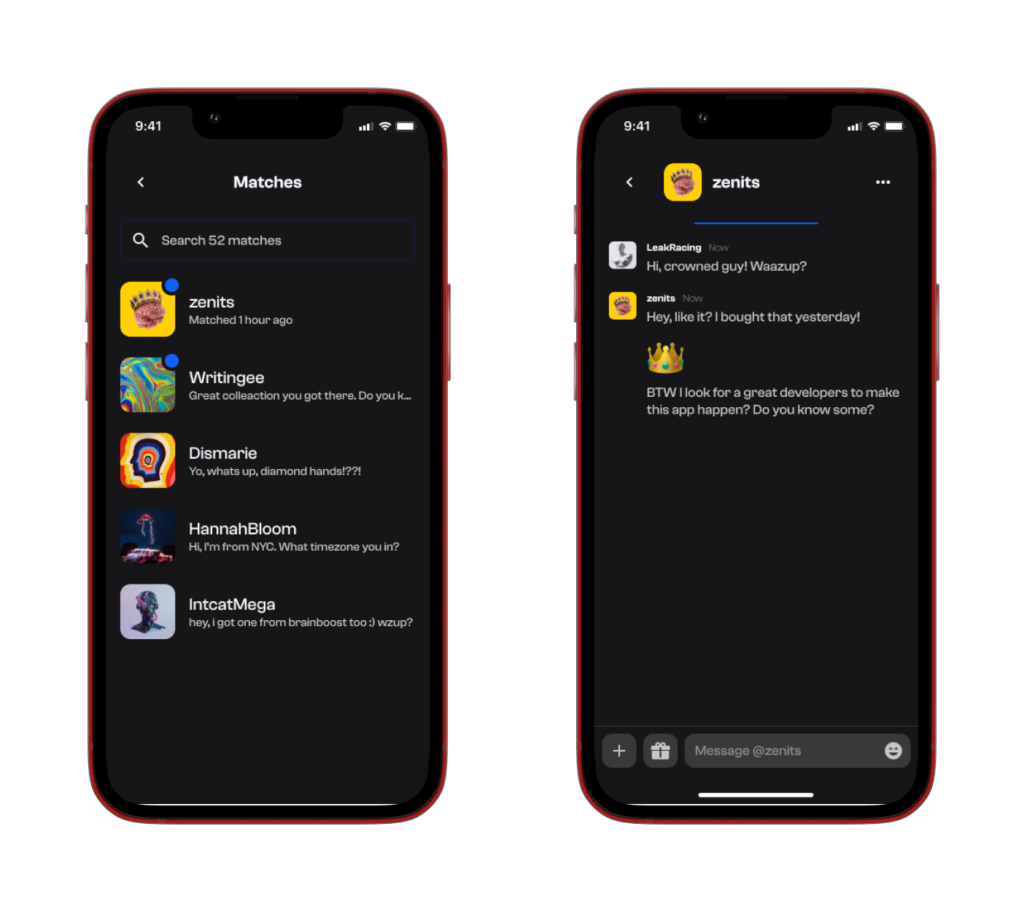 Once the user gets more matches, those are listed in a simple manner and known chat UI is used for internal chatting.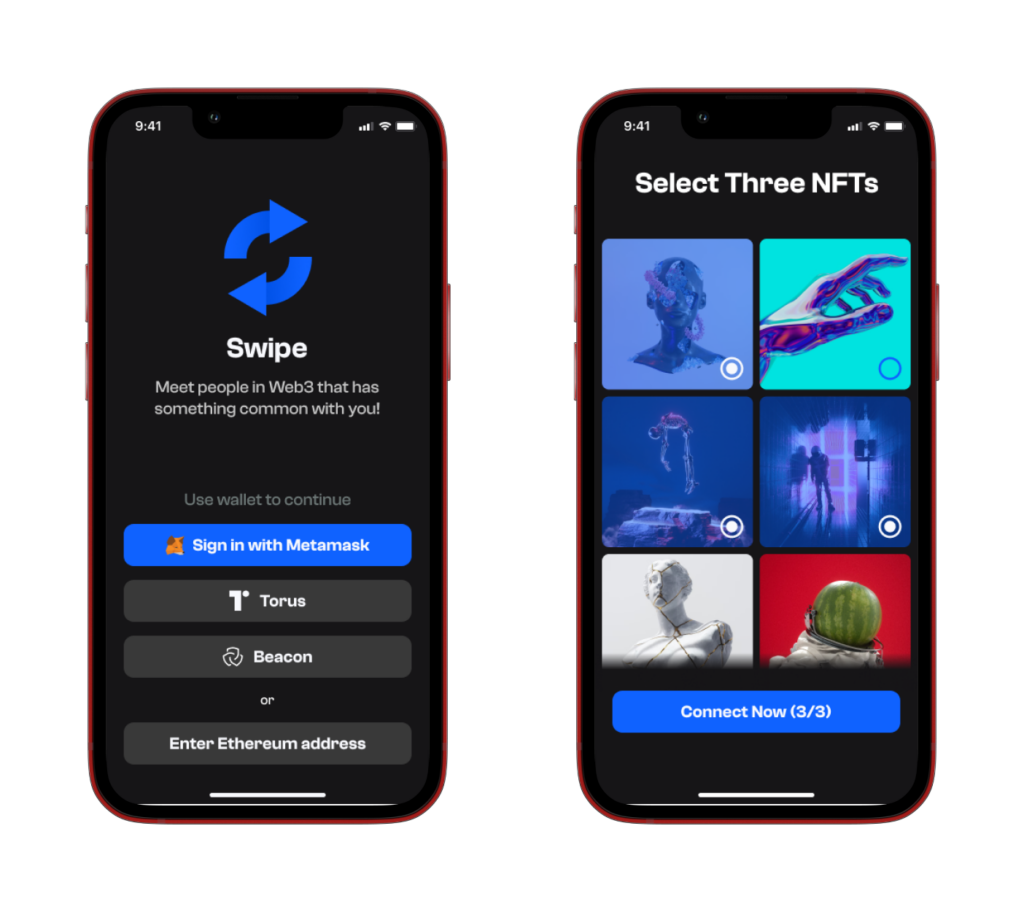 Signing up is supported by different wallets and basic functionality for choosing NFTs to display on the profile.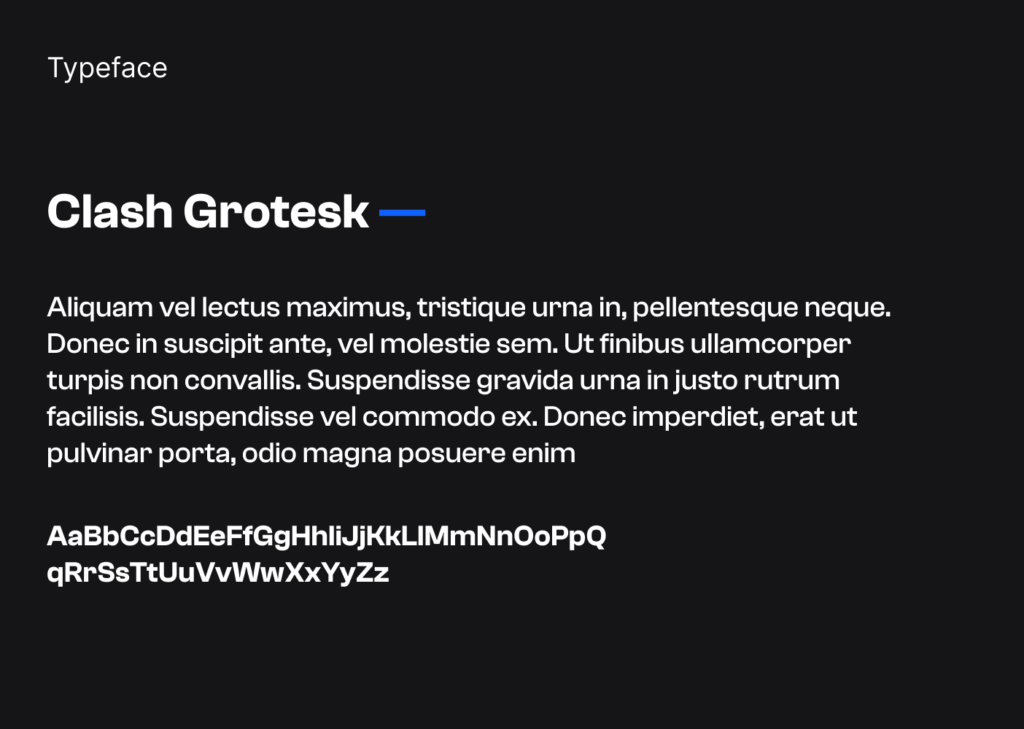 Style and typeface are chosen based on a dark and bold to fit web3 dark theme. Use of bright blue as the action color for better contrast.